Music Teachers in North Richland Hills
The friendliest and most talented music instructors in North Texas!
$150/month
For 30 minutes/week Same time every week
Bates Pulliam
Guitar & Piano Teacher
Bates has been playing piano since he was about 5 and guitar since he was about 7. Bates has students who play all sorts of stuff and he enjoys teaching all genres!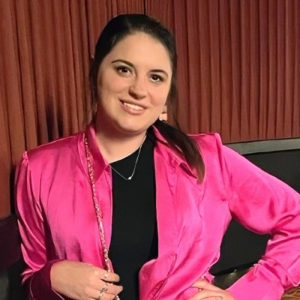 Sarah Zrna
Voice and Guitar Teacher
Sarah started playing and singing as a teenager, and took her music seriously from the start. Sarah now plays music professionally, and writes and records her own original music!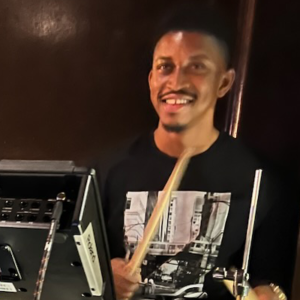 Talib Lands
Drum Teacher
Talib has played drums professionally for over 10 years. He loves teaching people, whether beginner or advanced. His experience playing and working as a professional make him the perfect teacher and coach!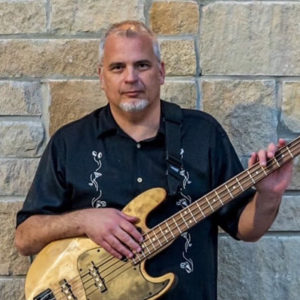 Brian Barton
Bass Guitar Teacher
Brian is a veteran of the DFW music scene. Brian can help you or your child go from beginner to professional with his knowledge and insight.
Welcome to Platinum Music Complex, your premier destination for music education in North Richland Hills, Texas. We take immense pride in introducing you to our exceptional team of music instructors. If you're a music enthusiast looking to embark on a musical journey, whether it's learning to play the piano, guitar, voice, drums, bass, or ukulele, you've come to the right place.
Why Choose Our Music Teachers?
Our dedicated team of music instructors is not only incredibly talented but also some of the friendliest professionals you'll find in North Texas. Here's why you should choose us:
1. Expert Music Teachers: Our team of music instructors is made up of highly skilled and experienced professionals who are passionate about sharing their love for music. They have the knowledge and expertise to guide students of all ages and skill levels.
2. Comprehensive Music Lessons: We offer a wide range of music lessons to cater to your interests and goals. Whether you want to master classical piano, shred on an electric guitar, sing like a pro, keep the rhythm on the drums, lay down a funky bassline, or strum the ukulele for fun, we've got you covered.
3. Friendly and Supportive Environment: Learning music should be an enjoyable experience, and our teachers create a warm and welcoming atmosphere where students feel comfortable and inspired to learn.
4. Individualized Instruction: We understand that each student is unique, and our instructors tailor their lessons to meet your specific needs and learning style. Whether you're a beginner or an advanced musician, we'll help you reach your musical aspirations.
5. Convenient Location: Our music school is conveniently located in North Richland Hills, making it easily accessible to students from the surrounding areas.
6. Flexible Scheduling: We offer flexible scheduling options to accommodate your busy life. Whether you prefer daytime or evening lessons, we can find a time that works for you.
7. Performance Opportunities: We believe that performance is a crucial part of musical growth. We provide opportunities for our students to showcase their talents and gain valuable stage experience.
8. Affordable Pricing: Quality music education shouldn't break the bank. Our competitive pricing ensures that learning music is accessible to everyone.
Ready to start your musical journey? Contact Platinum Music Complex today to schedule a trial lesson with one of our talented music teachers. Whether you're a beginner or looking to refine your skills, we are here to help you reach your musical goals. Join our musical community in North Richland Hills, and let the magic of music transform your life. Experience the best in music education with Platinum Music Complex.
Platinum Music Complex – Where Musical Excellence Begins!