Party/Video Space in North Richland Hills, TX
Space that's perfect for parties, podcasts, interviews, intimate concerts and more!
Green screen, podcast chairs, microphones, lights, and more!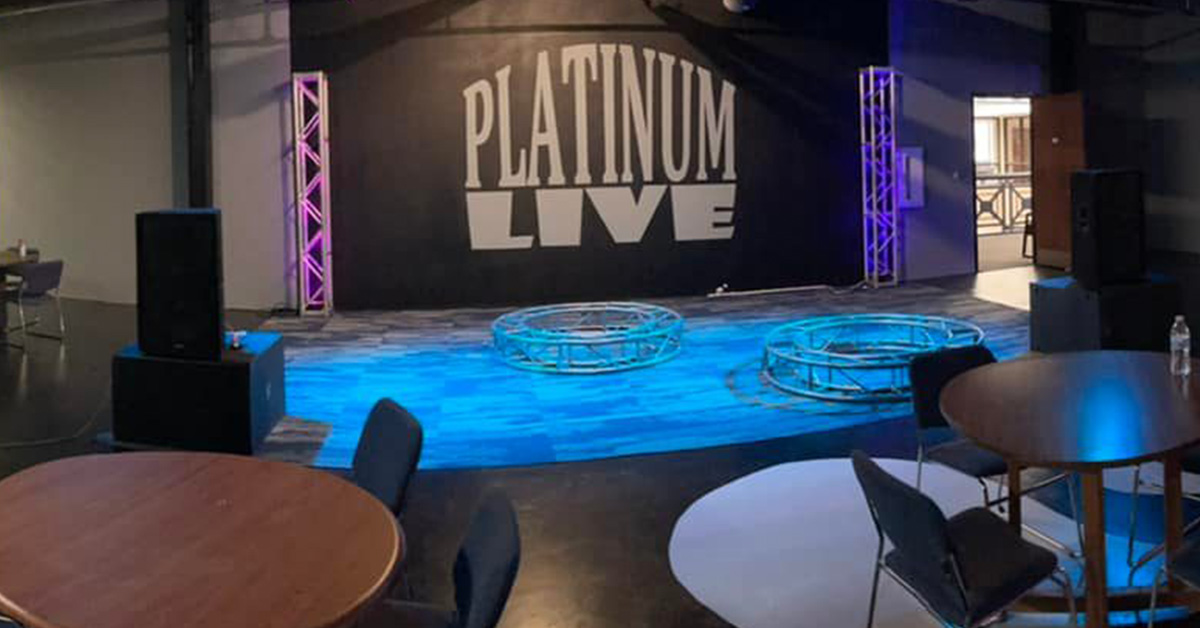 Video Studio and Party Space
Welcome to the ultimate party destination and video shoot location, right here in North Richland Hills, Texas! Our Platinum Music Complex features a stunning 3450 square foot space that's perfect for any occasion, whether you're hosting a podcast, interview, intimate concert, or throwing the party of the year.
Sound & Video Systems Available
Equipped with top-of-the-line audio and visual equipment, our space is ready to handle any event you can dream up. With everything from karaoke machines to green screens, we've got everything you need to make your party or video shoot a success.
Food & Alcohol Vendors
But that's not all – we also offer access to food and alcohol vendors who can serve up delicious treats and refreshing beverages to keep your guests satisfied all night long. Whether you're looking to host a casual get-together or a full-blown bash, our team is here to help you make it happen.
So why settle for a boring, run-of-the-mill party space when you can have the best? Come check out Platinum Music Complex today and see for yourself why we're the go-to destination for party-hosts and video producers alike.